Welcome.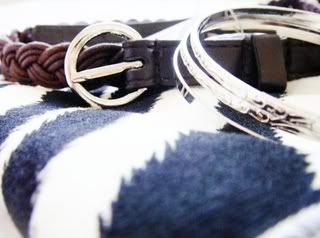 First off,
Happy New Year!
I wish everyone the best of luck.
".About me."
I have to admit, I am a shopaholic who loves anything that is simple yet chic and elegant. I especially love Asian fashion when mixed with American and European styles. I love the simplicity of the designs and how versatile one piece of clothing can be; making life easier for an easy going yet lazy person like me. I love fashion but I don't have endless hours to figure out what to wear or what matches with what. I just want to be able to pick a shirt out of my closet and pair it with a pair of jeans or a nice pair of dress pants and be on my way. This is where my love for Asian fashion comes in.
Asian fashion always offer its wearer two options: simple & chic or simple & cute. One piece of article can be worn in many different ways especially when paired with the right accessories. My obsession lead me to Asian fashion websites that sell, well of course, Asian clothing. Then I found out that in order to satisfy my craving for Asian fashion, I was going to put a huge dent in my wallet because of the insanely expensive international shipping cost. I thought shipping within the United States was already overpriced but man was I wrong! The shipping price itself was not enough but the uncertainty of the quality of the clothing also put me in a panic...But before we get to that, a little more about me.
Aside from my love for fashion, I also have a love for art and anything creative and out of the ordinary. I love to design and decorate. This is why i choose to partly study Art & Interior Design in college. Although, I won't make this my career, I do plan using what I know about Interior Design & Art in my life one day. But we'll see where life takes me.
On to
".About This Blog."
If. StyleDesign Review is short for International Fashion Style & Design Review. Yes, I know that there should be a space between Style & Design. However, I intentionally left out the space between the two words as I thought it was unique =) Since I pointed this out to you, you will now remember this useless but interesting information and blog because it is unique in its own way. I hope.
If. StyleDesign Review focuses on the latest international fashion styles and trends in the world, as well as bringing the readers review on items I have bought through reputable online websites. It will be a mixture of reviews on fashion websites across the world, detail descriptions of the clothing, and the best sales around. Although, I will mainly focus on fashion, I will also blog on random things such as DIY projects, review other websites and items other than clothing, have giveaways, group order, etc. I will review items I have bought in hope to help those who would like to make a purchase but are too afraid to make the first, second, third, or forth, etc purchases because of quality and service uncertainty. Since there are so many sites that don't have the customers best interest at heart. While there are also some great sites that sell great quality products but some brands within the shop may not live up to the quality test. If. StyleDesign Review is here to help avoid these types of experience. So now go ahead and shop with confidence.
I will also take request for reviews but I will not be able to do this until later on.
I hope those of you who stumbled upon my blog will find it useful and as a source of reference you will always refer back to. Don't forget to check back regularly for updates on new items.